"Breath is the link between body and mind."

(Dan Brule)



Breathing is so intuitive that we do not even think about it anymore. In situations, where we are under stress, our breathing becomes fast and shallow.
With shallow breathing, our body is no longer supplied with oxygen as it needs it. This has an effect on our psyche and organs: they can no longer work properly. It is therefore even more important that a stress phase is followed by a relaxation phase. In today's hectically and stressfully world, simply switching off is not that easy: social media, emails, calls, constantly availability, a jam on the way to work – all this promotes a chronic state of tension. That's why it is so important to regularly have a relaxation phase We only stay healthy through a regular alternation between tension and relaxation.
The good thing is that we can self-consciously determine the depth and frequency of our breath. So you can influence yourself if and when you want to switch from an unconscious to conscious breathing. It's amazing how well the conscious breathing technique can balance your psyche and your body. But why has a conscious breathing such a positive effect on us? Because it makes us more attentive. We gain more distance from our thoughts and we can switch off much better.
There are different methods for changing your breathing and make you more aware. One of them is the 4-7-8 breathing technique, developed by the US physician Andrew Weil. I personally love this technique and I implemented it for a couple of months in my daily routine. The roots of the method go back to the pranayama yoga, which focuses mainly on breathing techniques to stimulate the nervous system. You can use the 4-7-8 breathing technique not only as an exercise in stress but also to fall asleep or switch off.
The calming effect of this breathing exercise in stress is due to several different mechanisms. They affect the psyche and metabolism.
Fears and worries that have hijacked your consciousness will briefly fade into the background. This process is supported by improved oxygenation.
Conscious, deep breathing disables stress hormones and progressively breaks them down.
Heart rate and blood pressure drop and the shallow breathing created by stress becomes deeper and slower.
You can sleep faster / better
You can better control anger and aggression
Choose the time flexible: Whether before falling asleep, in the morning after waking up or during the day in acutely stressful situations. The scientific evidence for 4-7-8 respiration is still limited, but there are many interesting experiences that encourage you to try it out. The execution is very simple and will remind you of the typical breathing techniques of meditation or yoga.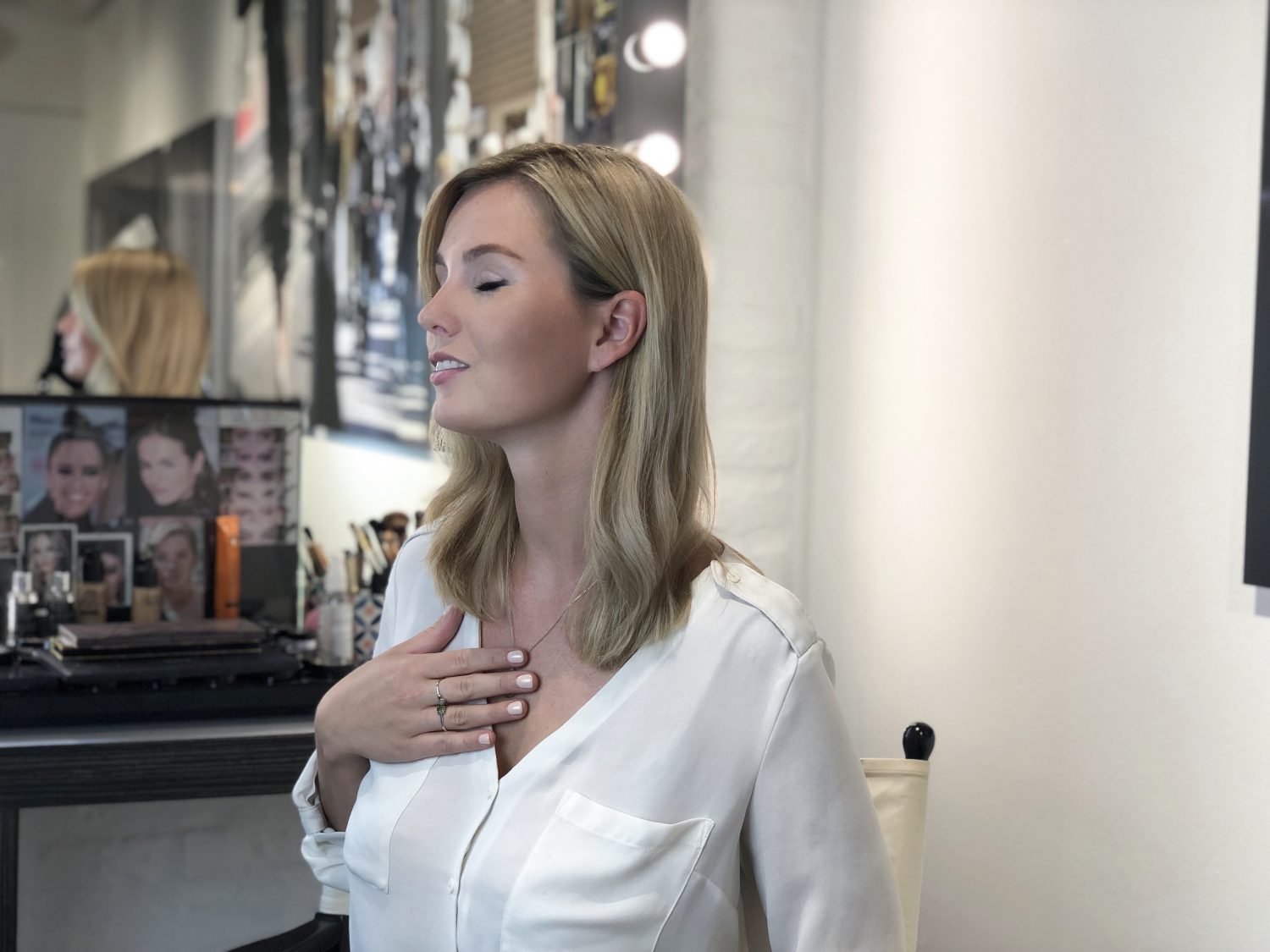 Now I want to demonstrate to you how the 4-7-8 breathing technique work.
How easy and simple it is! The entire exercise consists of 3 phases. Just try it out! You will notice, it will not cost much time. Nevertheless, the technique brings you valuable relaxation. You can do this exercise in any position: standing, lying or sitting. When you choose sitting you have to consider that your back is straight and your feed on the floor.
Before you start: Lightly tap the palate with your tongue tip (just behind the front teeth). She should stay in the same position throughout the exercise. Take a deep breath. Now start:
Phase 1: Breath deeply through the nose. Count inwardly to 4.

Phase 2: Then hold the air for 7 seconds. Count inwardly to 7.

Phase 3: Breath out slowly through the mouth. Count inwardly to 8. The exhalation can be connected with a little whistling noise. Important! Exhaling takes twice as long as inhaling!

Repeat Phase 1 to 3 in total 4 times.
You will notice an improvement of your well-being already after a few days or at the latest after some weeks (if the described breathing technique is implemented once or twice daily). It will perceive positive changes in your condition. So this method is a practice and not a one-time thing. It's important to implement it in your daily routines, Experience has shown that the effect of the technique increases over time. It becomes more effective the longer you carry it out.