I love to experiment with fashion in autumn. You have so many possibilities to create cool looks with long coats, cozy wool pullovers and create a trendy layering outfit. That´s why I want to present to you my top 5 key fashion IT-pieces for this autumn. You find all my trend pieces in a similar style at Peek & Cloppenburg.
Long cotton dress
As you know me, I´m a 100% Dress-Girl. I love dresses and can always wear them. A lot of women asked me how I wear them when it´s getting cold outside because most of us tend to associate dresses with hot summer days. But it´s not right. There are a lot of super beautiful dresses for autumn and winter season.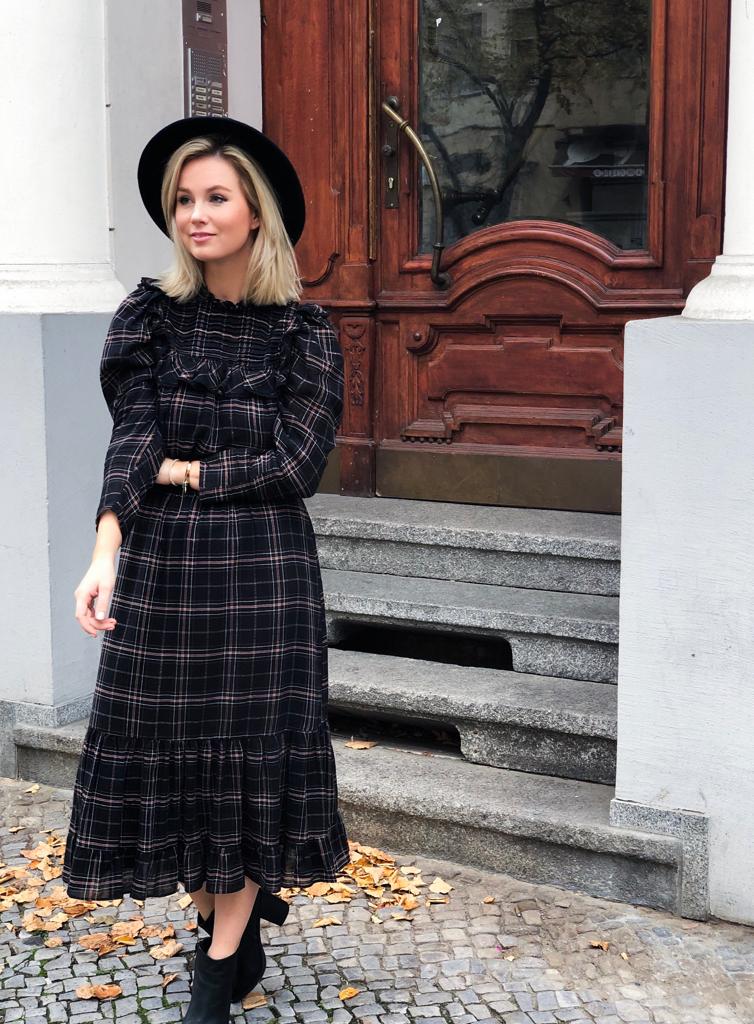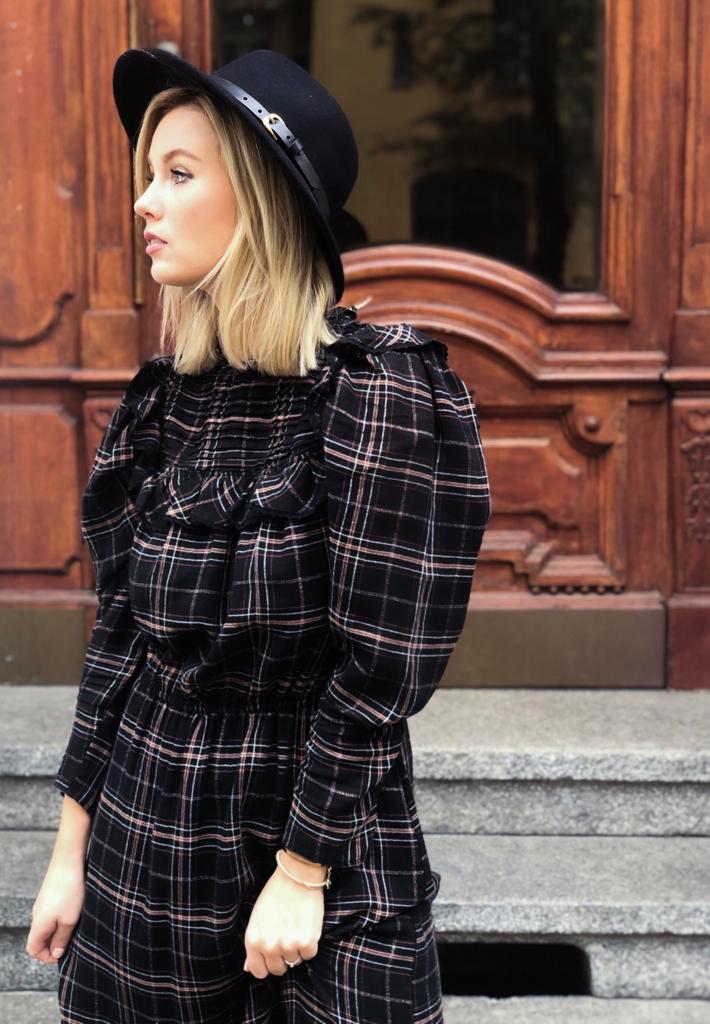 Cozy wool pullover in earth colours
Must-Haves in autumn are cozy wool pullovers in natural colours, like beige, nude or grey. They are warm and comfortable and you can combine them in an elegant way. I love to use a waist belt to make it more feminine.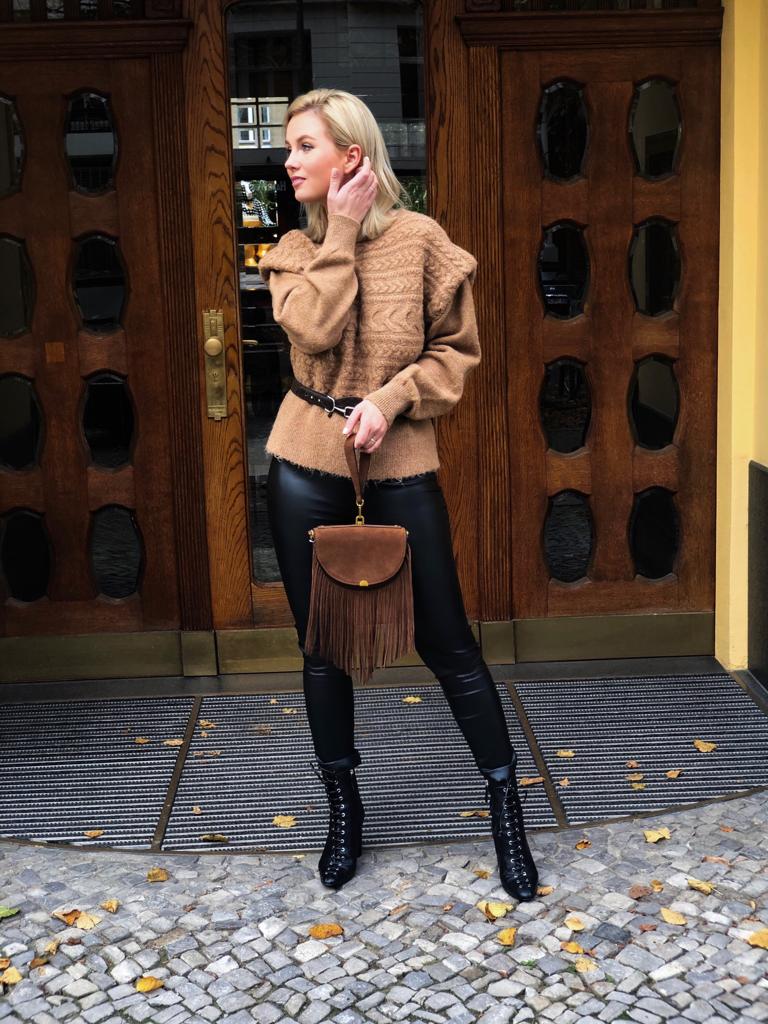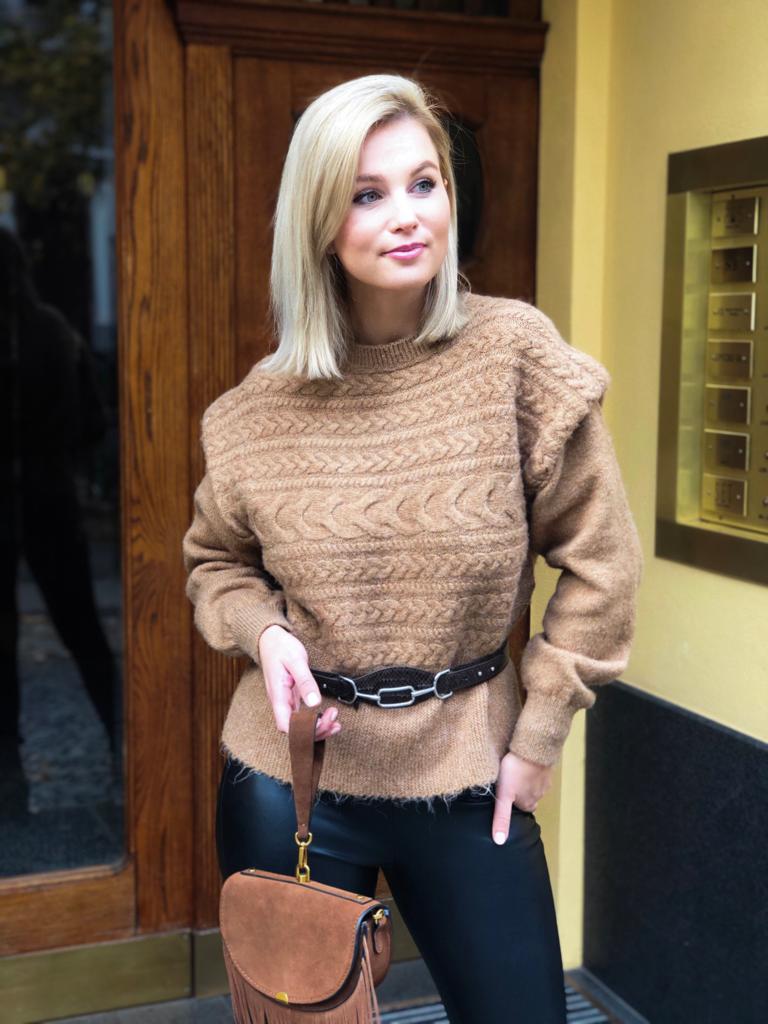 Mix of leather pieces
Matrix-inspired leather is trending on the streets this autumn. Yes, you read it right. The mix of different leather pieces is definitely a big trend this year. But leather pieces are not only jackets and coats, as the first impression would be. I love f.e. leather trousers, which are not only a statement item anymore, but they've garnered a "staple" status in our wardrobes.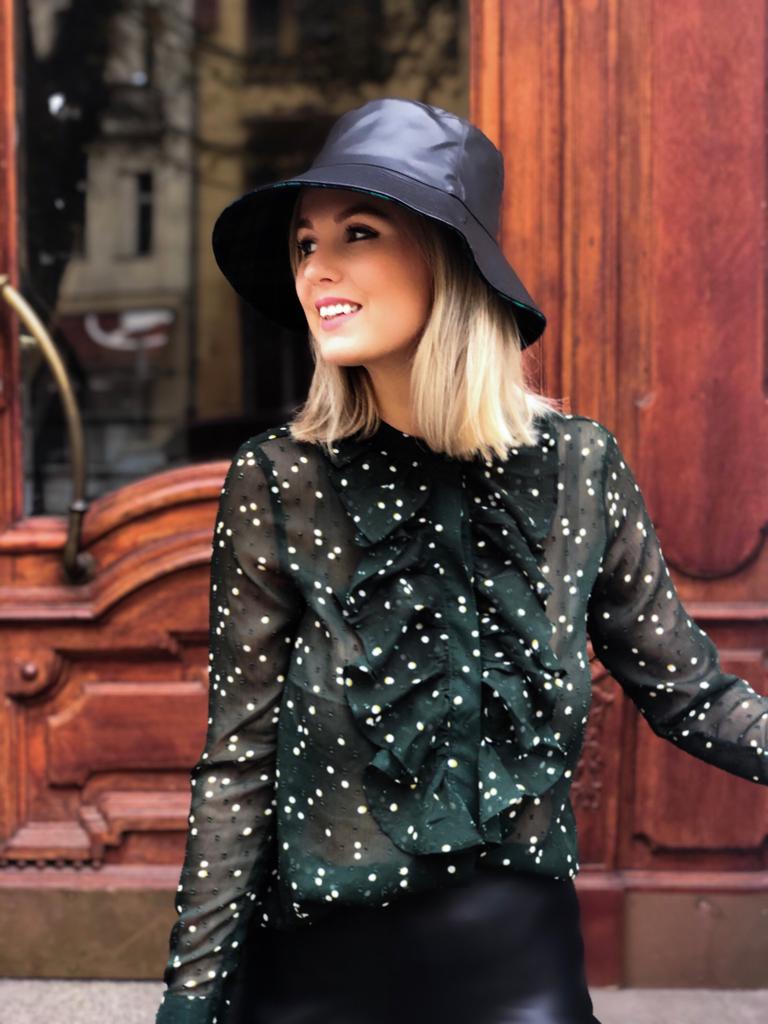 French cute beret
Super trendy this autumn and winter are french berets. Instead of being worn traditionally, the berets are styled to sit high on the forehead.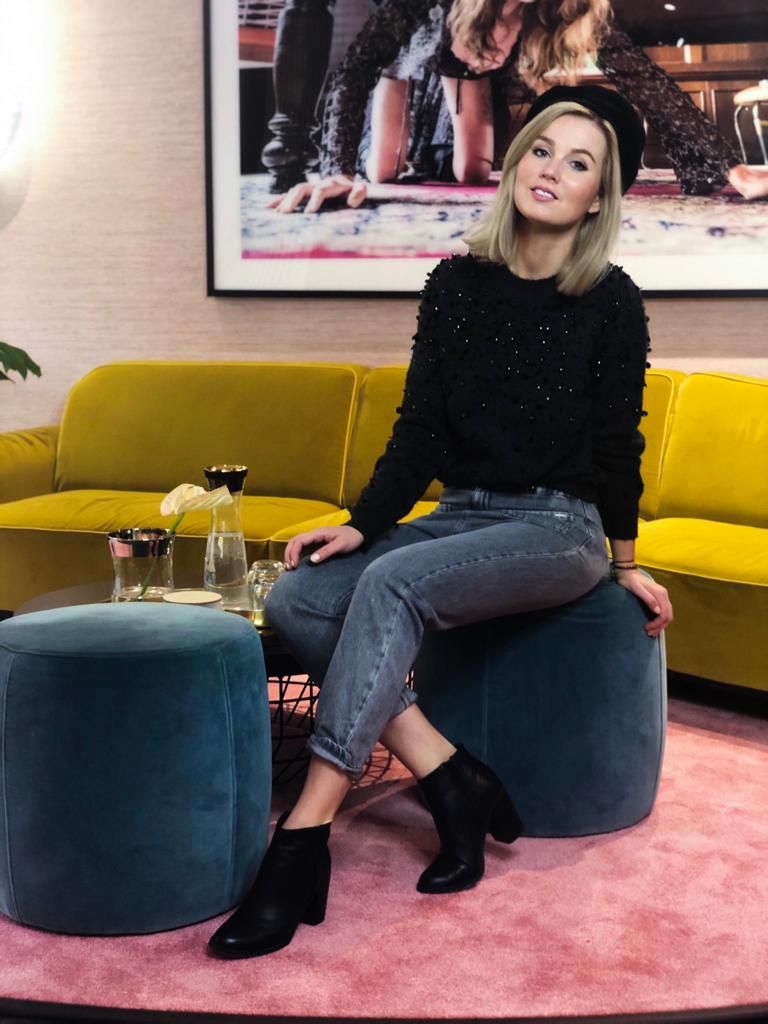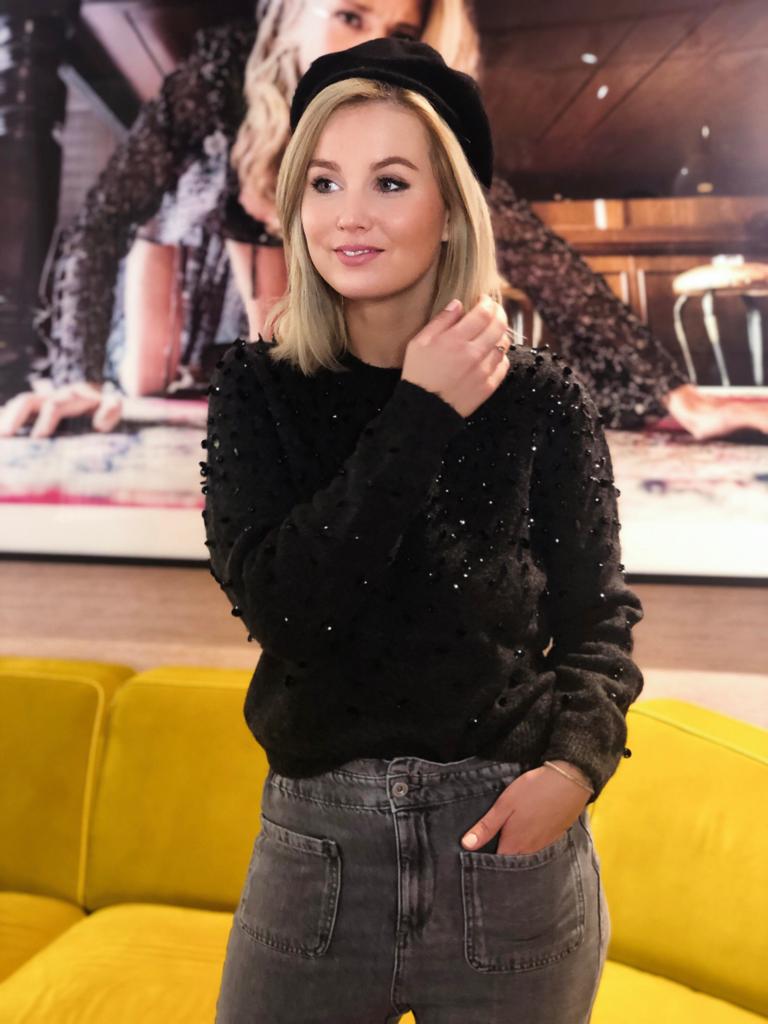 Elegant Satin piece
I love to combine elegant satin pieces with other materials, like leather. It gives the whole look a touch of coolness. Satin pieces can be also in bright colours and patterns. For the look I created for you, I decided to go for black polka dots on a bright green.