Before joining Microsoft I had always a big planner, calendar and paper notebook in my handbag. I could never understand how people can have their all to-dos, planning stuff and things they want to write down just in a digital version. I was a hundred percent paper-type, who wants to write the things with a pencil on a paper down. But believe me – it took only a couple of weeks to convince me how much easier and how much more value you have with the right digital tools.
That´s the reason why I wanted to share my personal experiences and my personal use cases with you. In this blogpost, I want to demonstrate to you how I use OneNote as my digital diary & planner. To give you a concrete example I decided to show you in a video how I use it for my vacation planning. So in my daily life, I really use it for basically organizing everything, from my recent move from Munich to Berlin to my Blog A Modern Woman. I find all my information in OneNote.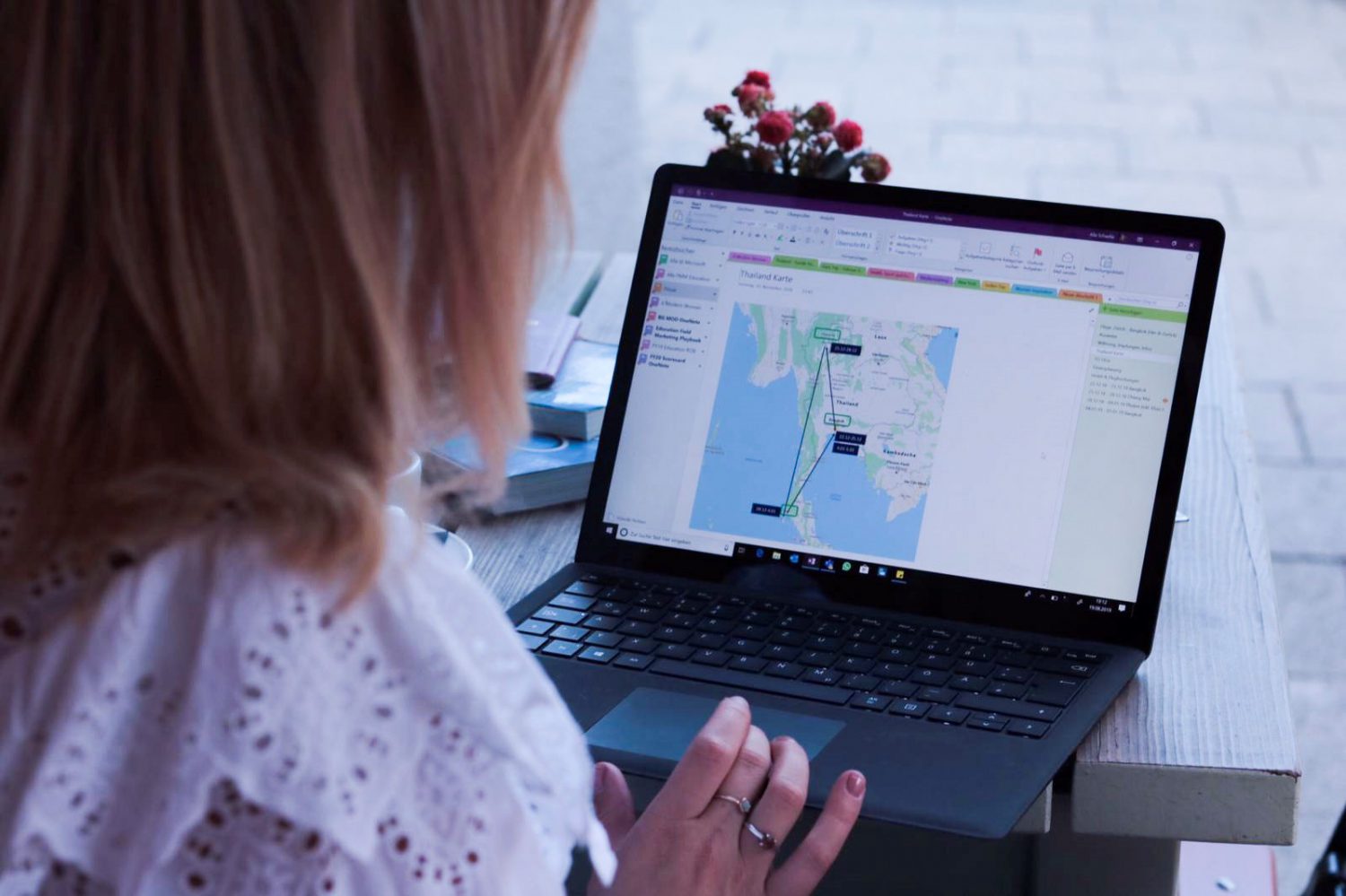 But as I wrote, I want to give you one concrete example to demonstrate you the value of such tools. I think vacation planning is something that everybody can benefit from. In my case, we had a two-week family vacation to Thailand to plan. It was a lot to organize because we wanted to do a trip through the whole country with my mum, dad, and sister. The challenge was to consider everybody's desires and wishes and to make it a perfect trip for every family member.
Watch in my Video how I used OneNote for vacation planning: