Finally, my dream to travel to New York City became true. The first thing I heard after the arrival, was a man singing: "If you can make it there, you can make it everywhere! It´s up to you, New York, New York!" The lyrics from the famous Frank Sinatra song. It was really funny and it sounded a little bit cliche, but I was totally overwhelmed and in love with this city from the first minute.
My boyfriend already had a lot of friends in New York and the main reason for our trip were his DJ gigs in some clubs in Brooklyn. So we had the chance to experience the city in a fantastic way. We got a lot of tips from the locals, which helped us to see things, which we wouldn't normally think about. It's also nice to save money, by knowing in which restaurants to go. So I want to summarize my top tips for you if you plan to visit New York City someday.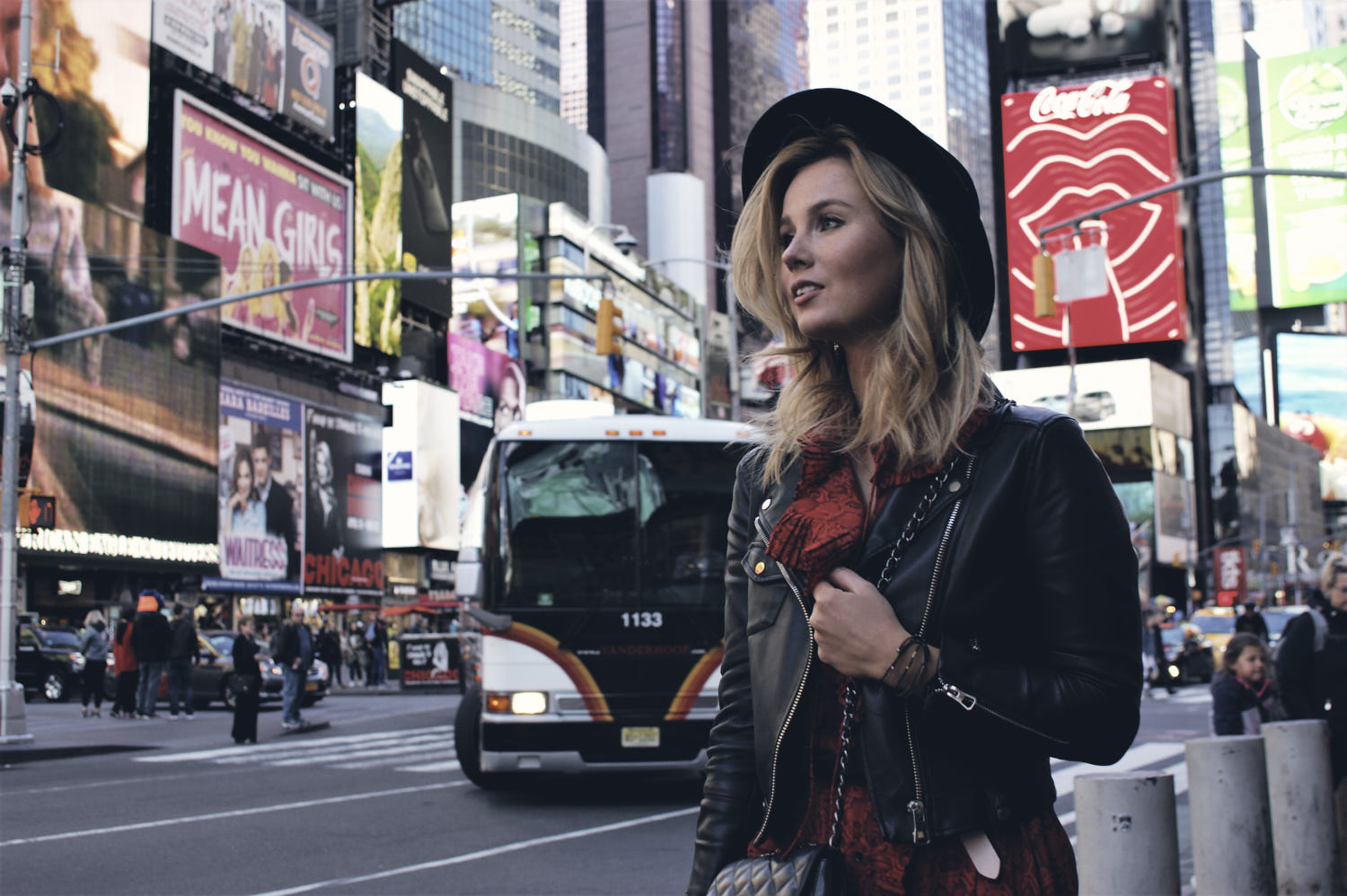 Eat oysters for 1,5$ in a top restaurant in the Upper East Side during the Happy Hour
The Flex Mussels restaurant (174 E 82nd Street) is such a nice place to go for lunch or dinner. You have the possibility there to get oysters, a piece for 1,5$, during the happy hour. And they are really good! Believe me! If you are an oyster lover, you definitly have to visit.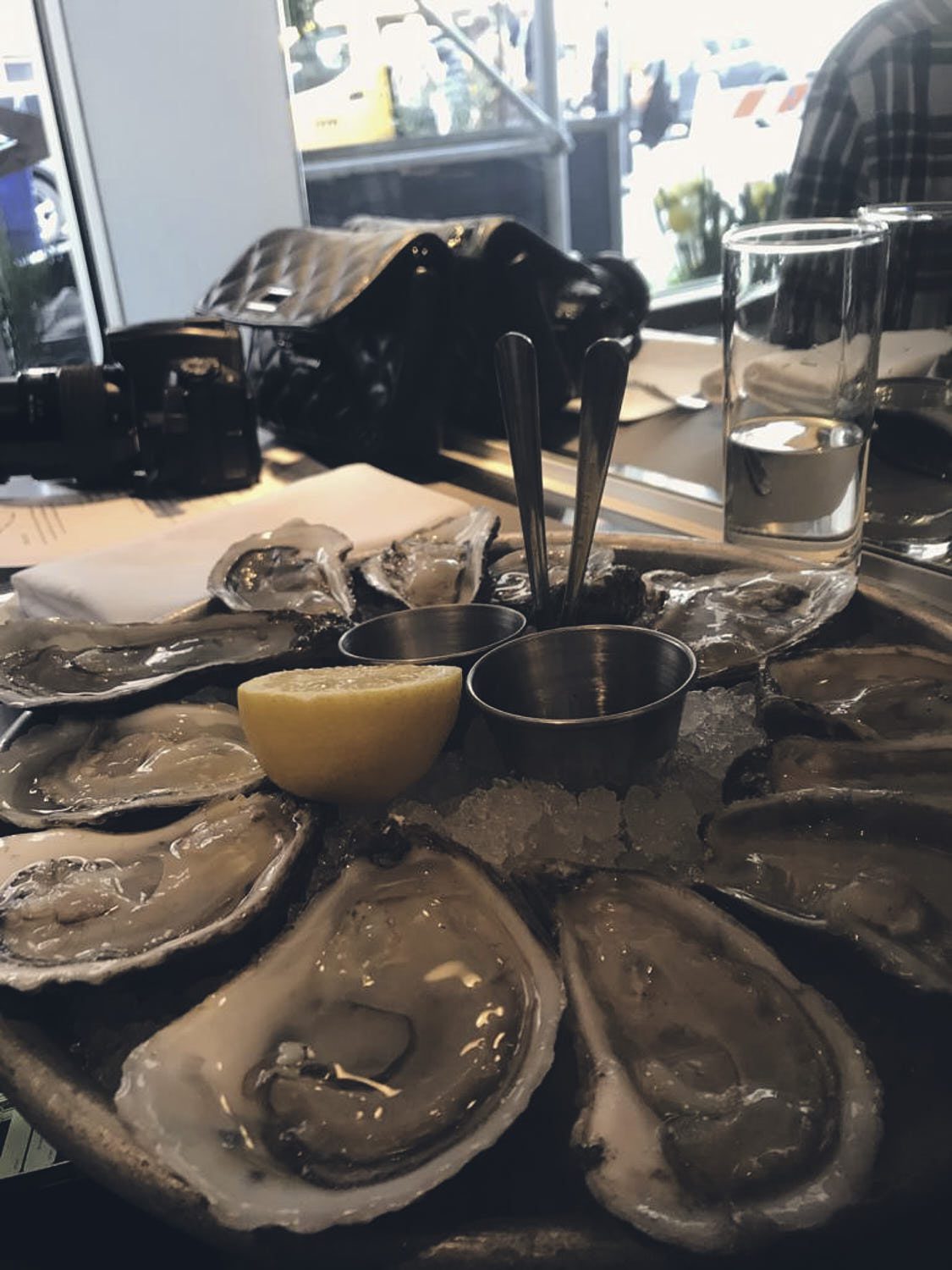 Experience the interactive theater "Sleep no more" in the McKittrik Hotel
"One of the most entertaining and involving works of theater you're likely to see! If you have any sense of adventure, this is theater you don't want to miss." – Huffington Post
Ok, this show you will definitly never forget! It was such a great experience and it´s something you can not compare to what you saw before. My boyfriend and I went there for our anniversary and I really recommend you to go there too.
The production takes place in a bespoke venue: the fictional McKittrick Hotel, a Chelsea warehouse transformed into a sprawling 1930s-style rooming house. All guests have to wear a mask and wander freely around the premises—which go way beyond a hotel setting—to experience the show at their own pace.
Thanks to a lot of details at the sets, atmospheric jazz music, smoky scenes, and pointed spotlights, visitors can't help but feel like they've been dropped in the middle in a noir movie.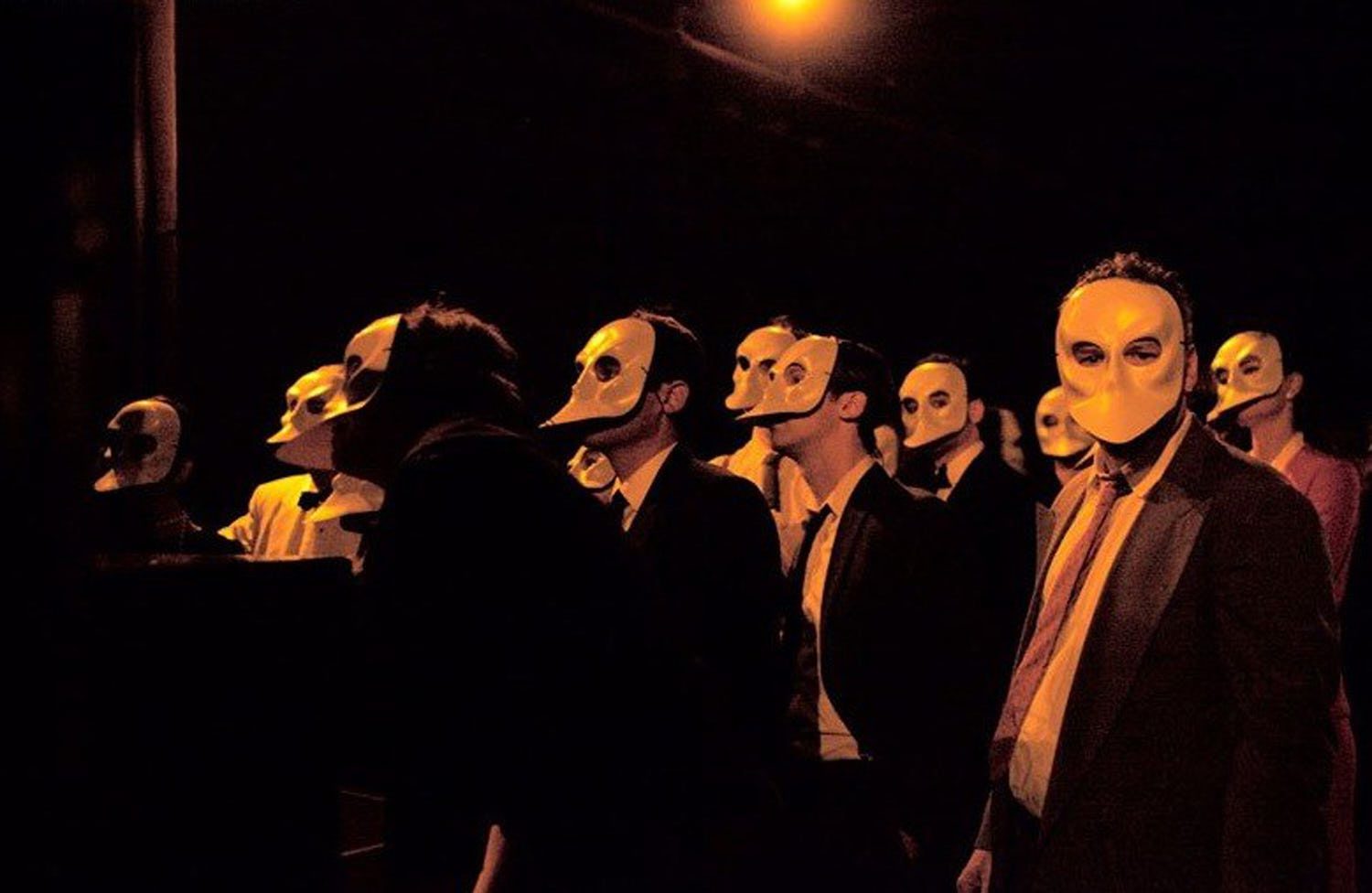 Go shopping in the exclusive Ralph Lauren Store
A store you should see, if you are in the Upper Eastside (888 Madison Avenue). It has such a nice atmosphere and you definitely will find a nice new piece from the latest collections.
Drink an amazing cocktail in the Wayland bar
We had a great evening at the Wayland bar (700 E 9th Street) in East Village. The cocktails there were amazing. I would recommend the Garden Variety Margarita. If you are hungry, you have to try the crispy cauliflower and the fried fingerling potatoes. Soooo good!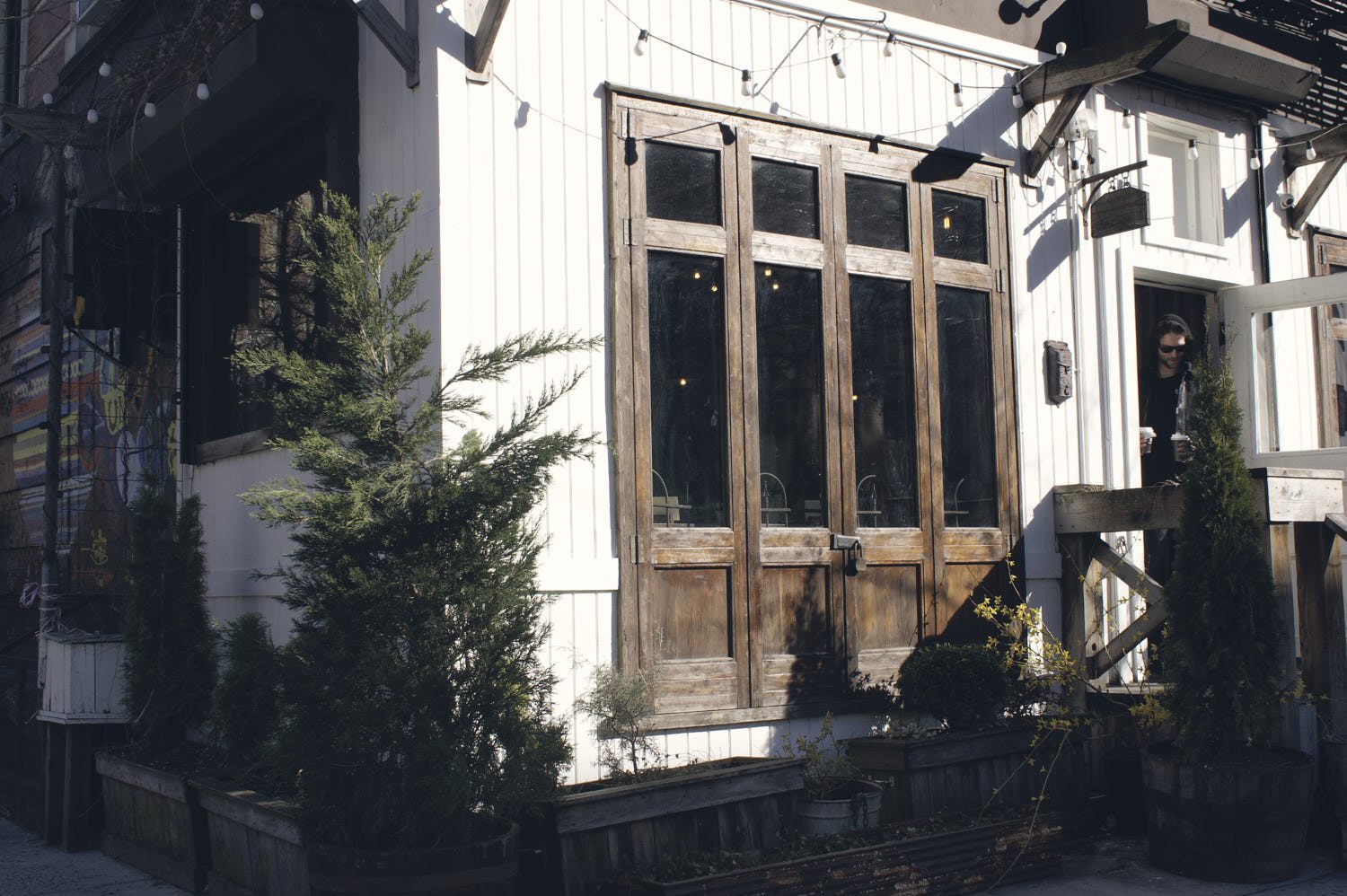 Feel like Audrey Hapburn in Breakfast at Tiffany´s
You have to visit Holly Golightly's apartment in the Upper Eastside (169 E 71 Street). The whole street is full of sweet houses and it´s a super nice place to go for a walk and make some pictures.
Buy a fancy souvenir in the MoMa Design Store
If you looking for a nice souvenir for your family and friends or just want to buy something nice for yourself, you definitely will find something in the MoMa Design Store (11 W 53rd Street). They have a lot of unique modern and cutting edge design products for adults and kids, including items produced exclusively for the Museum of Modern Art.
Eat a typical NYC Hot Dog from a cart
Hot Dog carts are typical for New York. You will find them nearly in every street. So you absolutly have to try one. The locals recommended us the guys on the SE corner of 71 Street. But to be honest, for me there was not really a difference between the other carts. So I would not extra plan to visit this one, only if you are nearby it would make sense.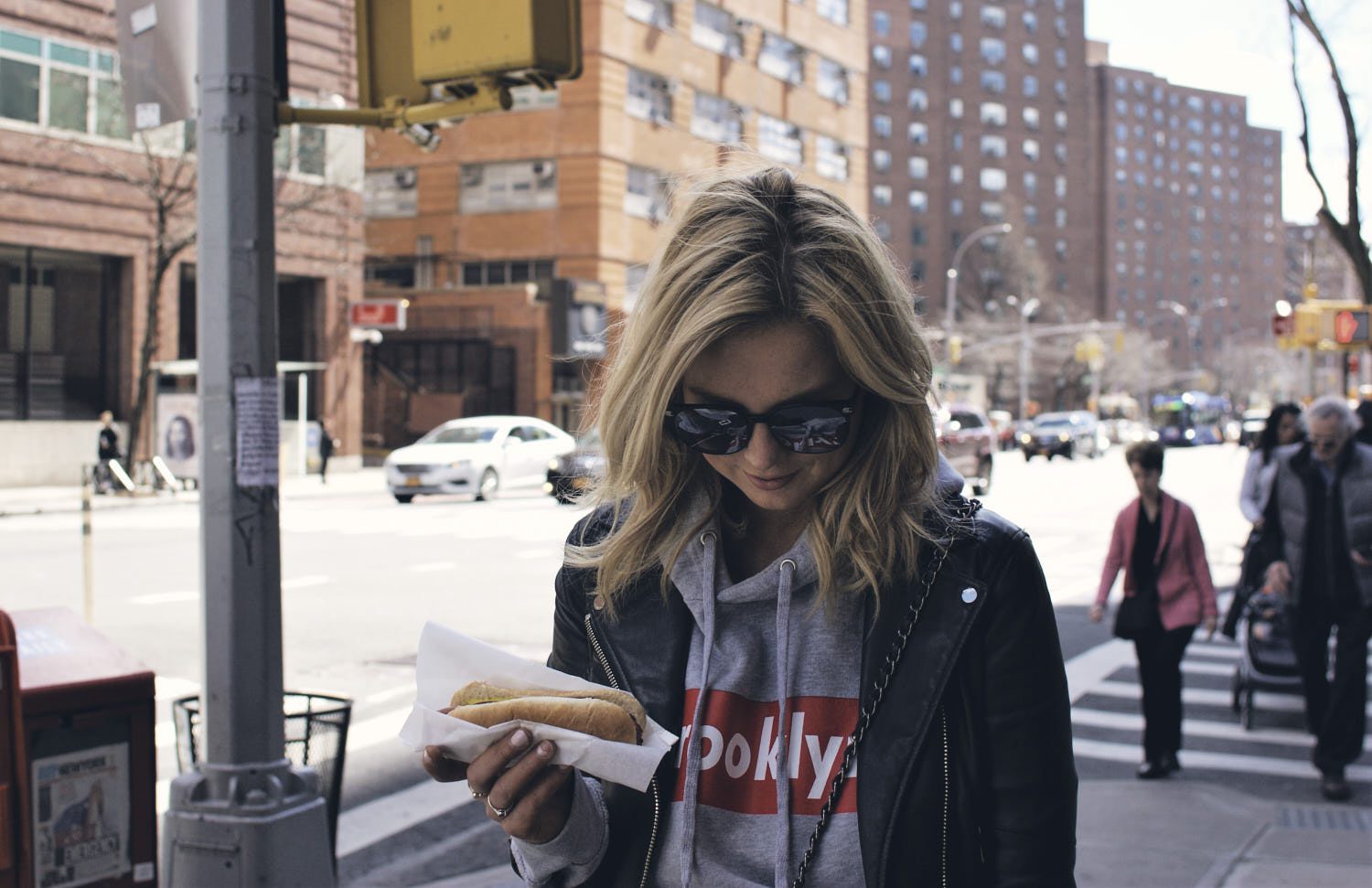 Drink a coffee in the Tiffany & Co Blue Box cafe
If you want to have a coffee or a breakfast in an exclusive location, the Tiffany & Co Blue Box cafe could be the right place. You find it on the 4th floor of the famous Tiffany & co shop, we all know from the famous movie, Breakfast at Tiffany´s (727 5th Avenue). Important to know is the fact, that you have to make a reservation around 30 days before. So it´s really popular and you have to plan it in advance.